GAMEMILL ENTERTAINMENT ANNOUNCES THAT HOTEL TRANSYLVANIA SHIPS THIS WEEK FOR NINTENDO DS™ AND NINTENDO 3DS™
A Spookerific Side-Scroller Featuring Dracula, Frankenstein, The Mummy and More
Minneapolis, MN – September 18, 2012—GameMill Entertainment, an independent publisher of entertaining mass-market video games, announced today Hotel Transylvania available exclusively on Nintendo DS™ and Nintendo 3DS™ handheld systems has shipped to retailers everywhere. Hotel Transylvania is a side-scrolling action-adventure video game based on Sony Pictures Animation's upcoming animated comedy Hotel Transylvania set to hit theaters September 28, 2012.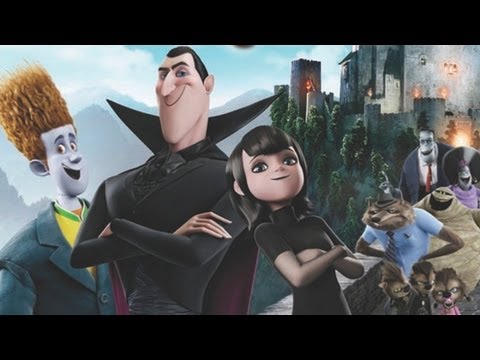 Count Dracula's five-stake resort welcomes you! Hotel Transylvania, where monsters and their families can live it up, free to be the monsters that they are with no humans around to bother them. Dracula's beloved daughter Mavis is turning 118 and Dracula has invited a few of his closest friends: Frankenstein and his wife, the Mummy, the Invisible Man, and the Werewolf family to Hotel Transylvania to celebrate her special day. Catering to these monsters is a delight for Dracula, but everything could change for the overprotective father when one ordinary guy stumbles through the hotel and takes a shine to Mavis.
DS Screens
Game features include: a wide variety of locations, puzzles and lots of boss battles. The game offers an imaginative and fun way to interact with the movie characters.
3DS Screens
Developed by WayForward Technologies, Hotel Transylvania for Nintendo DS and Nintendo 3DS is rated "E10+" for Everyone 10 and over by the ESRB. For additional information about GameMill's line of products please visit: www.game-mill.com.
Hotel Transylvania is directed by Genndy Tartakovsky, produced by Michelle Murdocca, and the screenplay was written by Peter Baynham and Robert Smigel. The story is by Todd Durham, Daniel Hageman and Kevin Hageman.
About Sony Pictures Animation
Sony Pictures Animation produces a variety of animated entertainment for audiences around the world.  The studio is following its worldwide comedy hits — the 2011 hybrid live action/animated family blockbuster, The Smurfs (3D) and the 2009 mouth-watering Cloudy with a Chance of Meatballs (3D) — with the family comedy Hotel Transylvania (3D) in September 2012 and the Smurfs 2 (3D) in July 2013.  Sony Pictures Animation, in conjunction with Aardman Animations, has produced two critically acclaimed feature films:  the CG-animated family comedy Arthur Christmas (3D), and the stop-frame animated high-seas adventure, The Pirates! Band of Misfits (3D).  In 2007, Surf's Up received an Academy Award® nomination for Best Animated Feature Film.  The division, with a first feature film Open Season thated to a very successful movie franchise, is turning 10 years old this year.  Sony Pictures Animation is an operating unit of Sony Pictures Digital.
About Sony Pictures Consumer Products
Sony Pictures Consumer Products manages the studio's film and television merchandising, licensing and retail opportunities for Sony Pictures Entertainment Inc. for current and library properties by working with manufacturers (licensees) and retailers to create quality products and services and increase consumer awareness.
About GameMill Entertainment
GameMill Entertainment, located in Minneapolis, Minnesota, is a third-party publisher of various Children's and Casual games.  Development platforms include PC, Nintendo handhelds and consoles including Nintendo DS™ and Wii™, Microsoft consoles including Xbox 360® video game and entertainment system and Kinect™ for Xbox 360®, and Sony handhelds and consoles including PlayStation®3 computer entertainment system.  With development across the globe, GameMill is a source of entertaining and fun games for all ages. For more information, please visit: www.game-mill.com.
About WayForward
WayForward is a premium independent game developer based in Southern California.  For more than 20 years WayForward has partnered with leading software publishers to bring critically acclaimed and commercially successful games to market across multiple platforms.
Related Posts: